A combination of plywood and real maple-wood diminishes warping and bowing.
1/4″ and 1/2″ grooves consistently provide an accurate and smooth assembly.
Our designers create floor plan renderings
to help visualize your project.
KITCHEN CABINETS
Capture the appearance of hand crafted, custom built cabinetry at an economic price.
ALTERNATIVE STORAGE
Full overlay doors constructed of real wood.
WHOLESALE TO THE TRADE.
SHOWROOM AVAILABLE FOR VIEWING.
Anaheim Kitchen and Bath, Inc. is a wholesale distributer that caters to businesses in the trade but our showrooms are open to the public to help homeowners better understand our products and allows you to view the cabinets on display. For your convenience, please review the information below to better assist you and ensure a smooth process.
CONSUMERS
Please bring the following documents when visiting:
• Your Contractor's Contact Information   • Project Checklist
Step 1
WORK WITH A CONTRACTOR
Read More
AKB is a wholesale business. If you are a homeowner, you will need to work with a contractor, fabricator, and/or a designer who has an open account with us. If needed, your contractor can set up an account with ease.
Read Less
Step 2
CONTRACTOR TO PROVIDE CHECKLIST
Read More
Please have your contractor fill out the Project Checklist. This form will be the designing guide for the AKB staff. Please bring the form when visiting.
Read Less
Step 3
WHAT TO EXPECT WHEN YOU VISIT
Read More
1. Check in at reception.
2. Review the cabinet colors and styles in the showroom's full kitchen displays.
3. When the cabinet color is selected, meet with a cabinet designer and/or refer to your contractor.
4. If you have obtained a design, your contactor must receive a quote and take care of payment.
Read Less
Step 4
QUOTATION/PAYMENT PROCESS
Read More
All quotes, pricing and payments must go through the professional who referred you and has an account with Anaheim Kitchen and Bath, Inc. Please refer to your contractor so you can make proper arrangements for pricing and payment.
Read Less
PROFESSIONALS
AKB caters to many kinds of businesses in the trade such as:
• Contractor    • Designers    • Fabricators
Step 1
OPEN AN ACCOUNT WITH AKB
Read More
Discover the many advantages of being an AKB
account holder.
Professional Design Services for your clients
Purchase Directly and Save
Wholesale Pricing and No Retail Markups
Personalized Service with Direct Access to Sales Representatives
One Stop Shop for All Your Cabinet, Stone, Fixtures and Accessories
Download the AKB New Account Form
Read Less
Step 2
PREPARE YOUR CUSTOMERS
Read More
Fill out the
Project Checklist
prior to your visit. This list contains questions that our designers/sales team will need answered in order to best assist your customers.
Read Less
Step 3
QUOTATION AND PAYMENT PROCESS
Read More
AKB only provides pricing and payments from registered account holders. Your clients can only refer to you for this information.
Procedures:
Receive a design and quote from an AKB designer.
Make payment through your Sales Representative, over the phone, by fax, or in person at Customer Service.
When the Release Form has been obtained from Customer Service, proceed with your vehicle to the Shipping Office for pick-up.
Read Less
Step 4
PICKUP OR DELIVERY
Read More
Once the contractor has paid for the material. A paid release form is then provided by AKB. The following procedures then follows.
Pick Up:
Drive your vehicle to the southwest gate and present your Release Form obtained from Customer Service.
Park your vehicle in the AKB cabinets designated loading dock and proceed to the shipping office.
Check in at the shipping office to exchange paperwork then wait by your vehicle for assistance.
Verify all loaded material and exit out the gate by presenting the original Release Form.
Delivery:

Speak with your Sales Representative for details on any needed deliveries on large orders or projects.
Read Less
Quality Assurance
AKB strives to provide cabinet products that go beyond customer satisfaction. Our cabinets are also warranted to the original purchaser to be free from defects in materials and workmanship under normal residential usage for a period of 1-Year of the original date of purchase.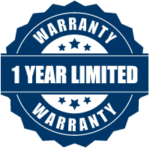 1 YEAR LIMITED WARRANTY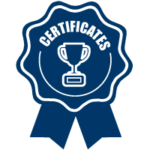 CERTIFICATES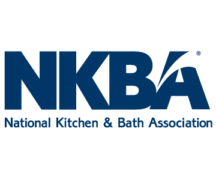 ASSOCIATIONS
A ONE-STOP SHOP FOR ANY PROJECT
With the support of our parent company Best Cheer Stone, AKB works in conjunction with BCS to offer all the surface coverings for your home. BCS offers an extensive line of Natural and Engineered Counter tops, floor and wall tile and even plumbing fixtures.